Eating Disorder Treatment
Eating Disorder Treatment In Appleton WI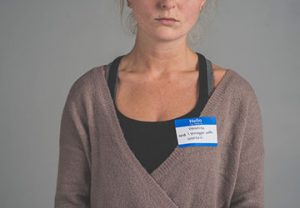 Eating disorders affect a wide range of people, from teenage boys to working mothers and everyone in between. There is no "face" of eating disorders because each one is a unique experience. At Sherman Counseling, we provide personalized eating disorder treatment designed to accommodate those experiences.
We provide many forms of eating disorder treatment in Appleton WI, including bulimia treatment, anorexia counseling, binge eating therapy, and other forms of eating disorder recovery. Our on-staff experts are here to help you overcome your personal struggles using evidence-based counseling and dependable support. If you would like to schedule an appointment, give us a call at 920-230-2065.
Comprehensive And Effective Eating Disorder Treatment
Eating disorder treatment typically involves other mental health services, such as depression treatment or anxiety treatment. This addresses the root cause of the eating disorder, not just the symptoms of it. When you work on issues from the source, you have a much better chance for long-term recovery. Your therapist will be there to support you every step of the way.
Eating Disorder Treatment for Teens and Adults
Confidential Counseling Services Completely Free of Judgement
Experienced Counselors Who Understand What You Are Going through
Depression Counseling, Anxiety Counseling, and Other Therapy Programs
Affordable Therapy Covered by Many Insurance Plans
Therapy That Focuses on the Root Cause of the Eating Disorder, Not Just the Symptoms
The process starts with a confidential phone call to 920-230-2065. Ask about eating disorder treatment in Appleton WI, and get matched with an expert near you.
We Accept Many Forms Of Insurance
To keep our services affordable, we have partnered with many insurance providers. We offer in-network counseling for BlueCross BlueShield, WPS Health Insurance, Network Health, WEA Trust, Arise Health Plan, Humana, Aetna, Common Ground Healthcare Cooperative, and other insurance providers. We also provide out-of-network services for insurance groups that accept them. When you contact us about eating disorder treatment in Appleton WI, we can verify your insurance to provide exact pricing for you. There are no hidden fees.
To Learn More About Eating Disorder Treatment In Appleton WI, Call Us At 920-230-2065
Contact Sherman Counseling
Call 920-733-2065 and speak with one of our friendly intake specialists, or email us using the form below: