Family Counseling In Appleton WI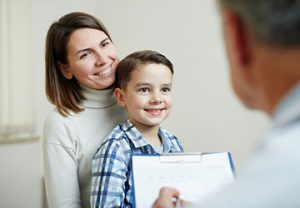 One of the most popular services we offer at Sherman Counseling is family counseling in Appleton WI. We are proud to work with a diverse range of families, including single parents, blended families, and co-parents. Whether you have a specific obstacle to overcome or you want to improve your communication as a family, our family therapists are here to assist you. Contact our office at 920-230-2065 to learn more about family counseling in Appleton WI.
Conflict Resolution Strategies Fit For Your Family
The conflict resolution techniques that work for another family may not work for you. Your family is comprised of a unique set of personalities. You need solutions that fit those personalities, as well as the lifestyle each of you maintain. Your family counselor will help you find custom solutions that suit your family's current and future needs.
With family counseling in Appleton WI, you can…
Learn How to Communicate with One Another in an Honest, Respectful and Effective Manner
Get Professional Advice from a Licensed Family Counselor in Appleton WI
Bring Closure to Longstanding Disagreements
Create a Healthy Balance of Household Responsibilities
Identify the Root Cause of Family Disputes and Conquer Them at the Source
Speak out in a Completely Confidential Setting
It all starts with a phone call to 920-230-2065. We have two locations in Appleton WI, so you will be matched with a licensed family therapist near you. Best of all, you can enjoy affordable family counseling in Appleton WI. We work with many insurance providers, including those that accept out-of-network plans.
Hassle-Free Appointments – See A Family Therapist Right Away
You don't have to wait long to see a therapist. In fact, we often schedule appointments within the same week! At Sherman Counseling, there is no time-consuming preauthorization process. You and your family can speak to a counselor right away. We believe that quality mental healthcare should be as accessible as it is effective. That is what you can count on with our family counseling in Appleton WI.
To Learn More About Family Counseling In Appleton WI, Contact Sherman Counseling At 920-230-2065

Contact Sherman Counseling
Call 920-733-2065 and speak with one of our friendly intake specialists, or email us using the form below: