Sex Therapist In Appleton WI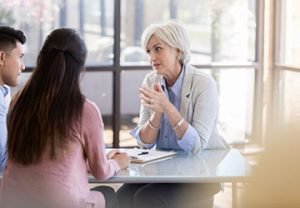 If you are looking for a sex therapist in Appleton WI, Sherman Counseling has professionals available. Our licensed therapists cover a range of specialties, including sex therapy, marriage counseling, divorce prevention, couples counseling, and more. This is a judgment-free space to discuss your struggles and find effective solutions for them.
Our therapist office accepts many forms of insurance, including WEA Trust, Common Ground Healthcare Cooperative, Aetna, Arise Health Plan, WPS Health Insurance, Network Health, BlueCross BlueShield, Humana, and others. We will gladly verify insurance before your first appointment. Contact us at 920-230-2065 to schedule a consultation with a sex therapist.
Do I Need A Sex Therapist?
Sex therapists have specialized training in sexually-related issues. They are educated in mental health as a whole, but they have extra training for sexual struggles. They understand the mental side of sex, which often affects the physical side of it. From sexual anxiety to performance struggles to overcoming sexual trauma, a sex therapist can help you find solutions for your troubles.
Understand Psychological Issues Contributing to Sexual Difficulties
Find Personalized Solutions That Work for Your Life and Personality
Share Your Experiences with an Open-Minded Therapist – No Judgement Whatsoever
Learn Coping Strategies That Align with Your Mental Health Needs
Get Professional Advice Based on Evidence
Resolve Relationship Conflicts in Couples Counseling, Marriage Counseling or Family Counseling
There is no lengthy pre-authorization process with Sherman Counseling. You can see a sex therapist in Appleton WI as soon as this week or next. Contact us at 920-230-2065 to get started.
Judgement-Free Therapy In A Confidential Environment
Your privacy is protected at Sherman Counseling. We understand the vulnerability that comes with sex therapy. We want you to feel comfortable so you can confidently share your story. Your sex therapist will not judge your circumstances. Our goal is to help you overcome your obstacles, no matter what they may be.
Call 920-230-2065 To Get Matched With A Sex Therapist In Appleton WI
Contact Sherman Counseling
Call 920-733-2065 and speak with one of our friendly intake specialists, or email us using the form below: