Sex Therapy In Green Bay WI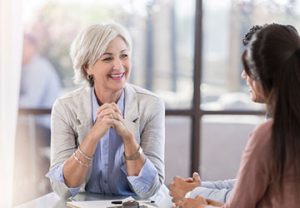 Sherman Counseling offers individual and couples sex therapy in Green Bay WI. This is a non-judgmental counseling center that caters to a diverse clientele. Whether you're in a relationship or struggling with sexual issues on your own, you can receive positive support and personalized advice from us.
You will be matched with a licensed sex therapist best suited for your unique needs. To learn more about sex therapy or our other counseling services in Green Bay WI, call 920-544-5294.
The Benefits Of Sex Therapy
Sex therapy is designed to uncover the cause of sexual struggles and find effective solutions for them. For instance, you may struggle with intimacy because of a trauma from your past. In therapy, you can find closure for that trauma and learn how to open yourself up again. Your therapist will not judge you for your circumstances.
Determine the True Cause of Sexual Issues
Address Mental Health Concerns, Such as Anxiety, Low Self-Esteem, PTSD and Depression
Work with a Licensed Sex Therapist in Green Bay WI
Get Personalized Advice Designed for Your Lifestyle
Share Your Story in a Completely Judgement-Free Setting
Couples Counseling and Individual Counseling Available
Find Solutions That Treat the Source of Your Struggles, Not Just the Symptoms
The journey starts with a confidential phone call to Sherman Counseling. Contact us at 920-544-5294 to learn more about sex therapy in Green Bay WI.
Hassle-Free Appointments With No Preauthorization
Some counseling centers require a lengthy pre-authorization process. You don't have to worry about that here. We don't think you need to jump through hurdles to see a therapist. Instead, we want you to have access to affordable sex therapy as soon as possible. We accept many forms of insurance, including Network Health, Arise Health Plan, WEA Trust, BlueCross BlueShield, Common WPS Health Insurance, Aetna, Ground Healthcare Cooperative, Humana, and other plans. Reach out to our Green Bay office to get matched with a therapist near you.
For More Information About Sex Therapy In Green Bay WI, Call 920-544-5294

Contact Sherman Counseling
Call 920-733-2065 and speak with one of our friendly intake specialists, or email us using the form below: