Men's Therapy
For many of us, our personal identity can be strongly tied into our gender. There is a significant amount of research that shows there are "core issues" unique to each sex and that individuals can benefit from exploring these issues through counseling. The core issues can define our masculinity. The media bombards us with the "ideal" images of men, but the ideals are not realistic or accurate. Still, they can make us question ourselves, deplete our confidence, and set impossible standards to which we can never live up.
Members of the Sherman Counseling team specialize in men's issues and provide a safe space for clients to discuss individual thoughts about their role as a man. We can help you develop a healthy, realistic sense of your gender roles and offer you tools to strengthen your self-esteem. Our goal in men's counseling is to support you to become the man of integrity you want to be in all your relationships.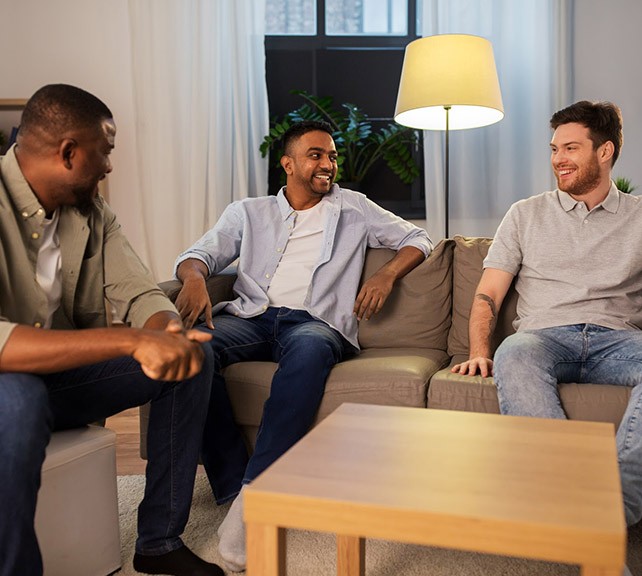 Men's Group Counseling
Sherman Counseling offers group counseling services because they provide a multitude of benefits for individuals. One of the primary advantages to group therapy is it helps you meet others whose struggles are similar to your own. It is especially important for men to know that other men face the same challenges. In addition, group counseling allows you the opportunity to be your "real" self in a safe space where you can learn new behavior and receive helpful, encouraging, and supportive feedback from other members.
Group counseling often focuses on helping members try out new ways of relating to others, practice social skills, learn new coping methods, and develop new approaches to life stressors. Some groups have a specific topic or theme that they focus on, whereas other groups have a general focus. Typically, prior to starting a group counseling experience you will need to meet with or talk to the group's facilitator to ensure the group will be able to meet your needs.